In Her Footsteps
A retreat following the wisdom teachings of Mary Magdalene
21st– 23rd September 2018
Glastonbury, Somerset



Mary Magdalene, I walk in your footsteps
Allowing myself to know the innocence of my heart and body
Returning myself to my power and sovereignty
I embody my feminine expression to the fullest
As a sacred gift to the world
Mary Magdalene and her wisdom
Mary Magdalene, whose presence lies at the heart of Christianity, has been overlooked for centuries by patriarchal religion.  However, she did not just disappear, despite being mistakenly viewed as prostitute and penitent sinner.  Like an underground river, she has maintained her power and wisdom throughout time, and her own gospel was discovered in Egypt in the last century.  It is clear that she carried a high level of spiritual consciousness, with great strength of leadership, and an extraordinary capacity for love and devotion.
Mary Magdalene shows us the way out of the dramas of everyday life with the wisdom of her teachings. So we emerge from the entanglements of the world without disassociating or being disconnected from our shared humanity.  As a spiritual master, Mary Magdalene teaches us how to reconcile our earthly nature with our sacred archetype. We discover how to end the self-improvement trance, connect with the innocence of our hearts, and return to our true being. We become the original expression of feminine nature that we are.
Together we will create a sacred space to dive deeply intothe Feminine Mystery embodied so beautifully in the life of Mary Magdalene. We will be exploring practices that are gateways to connection with the innocence of our hearts and bodies, as well as to our own innate power and strength.
These practices will include dance and movement, nourishing touch, prayer and singing, meditation and guided visualisation, inquiry and dialogue, as well as periods of silence. We will also hold a sacred evening ritual, held in the Mary Magdalene Chapel in Glastonbury, that will facilitate our embodiment of feminine love and wisdom.
Uli has been a teacher throughout her life. She loves to witness individuals blossoming into a deeper understanding and knowledge of themselves and their gifts.
Janey has explored a great number of spiritual paths and practices, and undertaken her own personal therapy and healing, over the course of about twenty five years.
To uplift others by transmission of information or inspiration is a deeply nourishing experience for Uli herself. In her activities she always aims to combine mind and emotion, brain and heart, and integration in the body. Uli is rooted in an international circle of female spiritual practitioners gathering around Chameli Ardagh and her Awakening Women Institute. She works as self-employed coach, trainer, and speaker with the whole spectrum of responsibilities that come with being a company founder and owner. She is married and mother of three gorgeous children. She loves her beautiful garden and the books on her shelf. 
Visit her website.
Finally, she found teachers and guides of embodied awakening who could support her in becoming fully present with all of her humanity from a place of loving awareness. She is still learning, still growing, still discovering, and expects it will be that way till the day she dies!. She has worked as a teacher, counsellor and mentor for the last twenty years. She offers her deepest, heartfelt gratitude to these remarkable teachers and guides: Mooji, Adyashanti, Adam Bradpiece, Colin Harrison, Simon Daly, Chameli Ardagh and Tara Brach. She is completely in love with the breathtaking beauty of Earth and all the beings that share this extraordinary planet. 
Visit her website.
Friday, 21st September:
6:00 pm
Welcome and registration
6:30 – 9:30 pm
Arriving at Her Feet
entering into silence

Saturday, 22nd September:
10:00 am – 1:00 pm
Embodying Magdalene Consciousness
1:00 pm
Shared lunch in silence
3:00 – 5:00 pm
Innocence and Anointing
6:00 pm
Shared dinner in silence
7:30 – 9:30 pm
Sacred Ceremony: Belonging to Ourselves
Mary Magdalene's chapel, Glastonbury
Sunday, 23rd September:
10:00 am – 1:00 pm
Living in Abundance and Warm Spaciousness
1:00 pm
Shared lunch + time in nature
2:30 – 4:00 pm
Integration and Closing Circle
Please note:
We will hold silence outside sessions until lunchtime on Sunday.
We will be responding to the needs of the participants throughout the retreat, so changes in the programme may occur.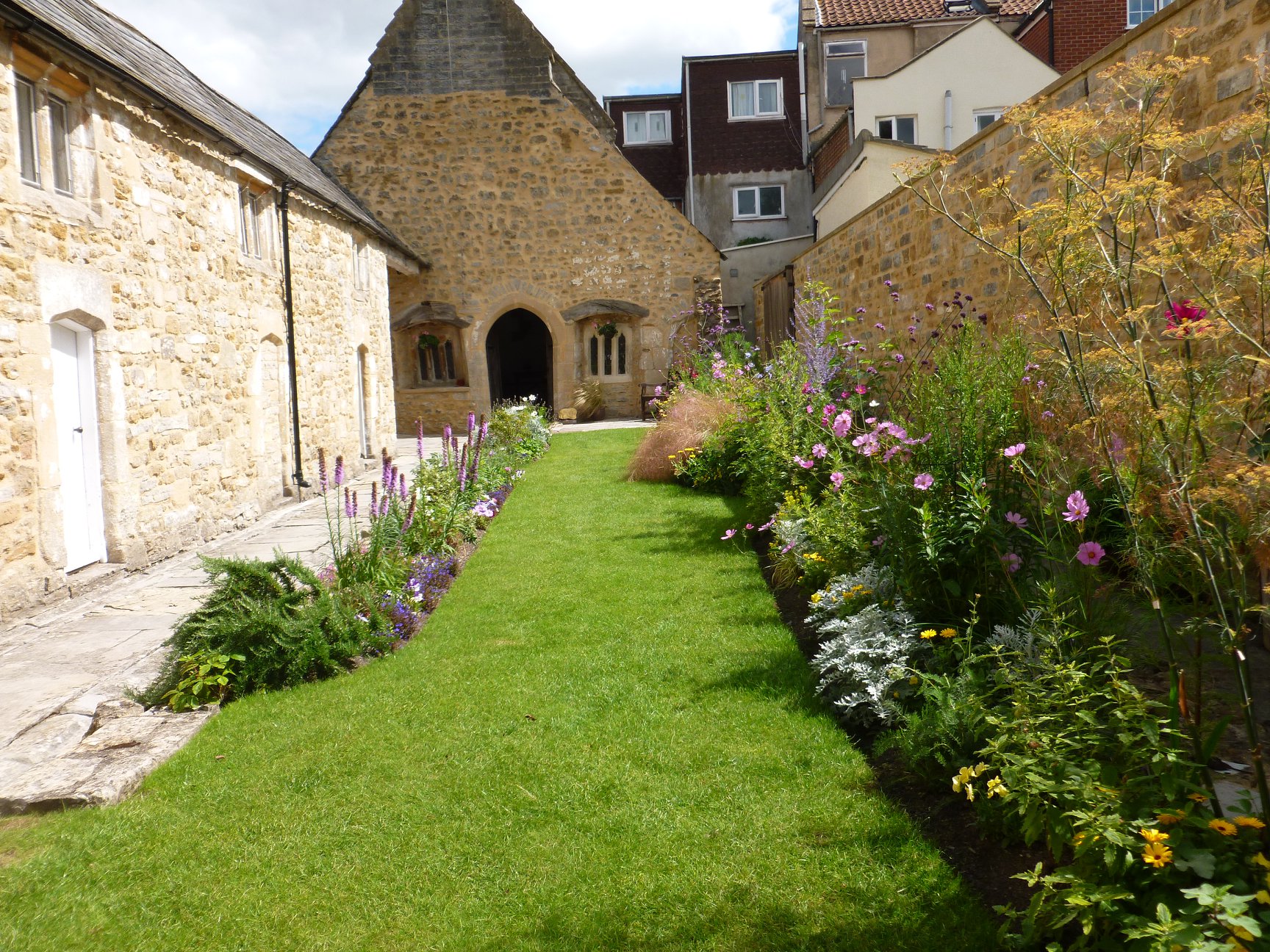 Images from the serene Mary Magdalene's chapel at Glastonbury where we will share an exquisite ceremony at Her feet. 
Nature Retreat Center, Butleigh, Glastonbury
This beautiful tranquil centre is a perfect place for retreat, set in the village of Butleigh, which is 10 minutes drive from Glastonbury. There is a spacious workshop room with a wooden floor and a view of and access to the garden via patio doors, as well as a large, warm and inviting kitchen dining area. Enjoy the private garden with trees of great beauty, woodland paths, a beautiful mature black walnut tree, and a vegetable garden.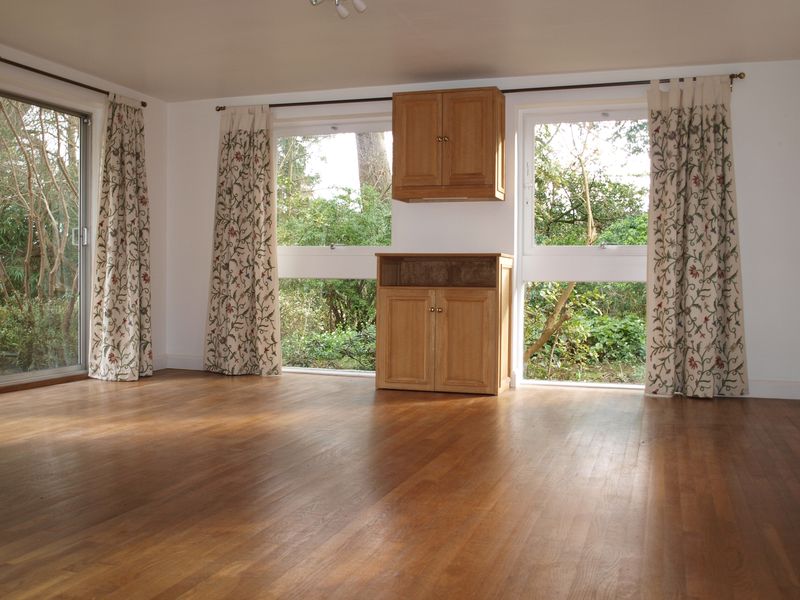 Cost & Booking information
Cost
£ 195 / € 225
Pay in your preferred currency.
Inclusive of meals and refreshments.
Meals will be vegetarian and gluten free.
The group is limited to 12 participants.
Booking and payment details
To reserve your seat in this retreat, send us an email at janeyfr @ yahoo.co.uk to receive the booking form that includes payment details: both PayPal or bank transfer are possible. As soon as your booking form and the payment has been received, your seat is reserved for you.


Cancellation policy
Cancellation before 25th August: complete refund
Cancellation before 8th September: 50% refund
Cancellation after 8th September: no refund
Stay connected and receive inspiration!
This retreat provided me with the chance to take time to connect with myself and other women in a totally unique way.
Stepping into the Temple Space held so exquisitely by Janey and Uli was like stepping into a warm, scented bath. A place to feel safe and relaxed and let go of all the ideas of who I think I should be as a woman out in the world.
Through meditation, touch, movement and other practices I was able to experience my grief and rage at not knowing how to embody my essential feminine power. It also allowed my joy, fierceness, delight and tenderness to bubble up!
The Rose at the heart of this retreat was Mary Magdelene-a guiding light and much needed role model for women in these challenging times, and an wonderful example of `Soft Power`.
Through ritual I felt her spirit with us as a tangible presence, encouraging, loving and supportive.
Being together in this very sacred way, also allowed something to heal in me in my relationships with other women. To be able to look into the eyes of my Sisters and see the beauty and power in them.
I am deeply grateful for this experience and would thoroughly recommend it to any woman wishing to reconnect with her feminine power.
I.K.R.
The Mary Magdalene retreat was a transformational and heart opening experience for me.
Uli and Janey were an amazing team, they held a deeply profound sacred space, where I opened to the spirit of Mary Magdalene fully.
We were held in a space of beauty and nurturance with guided visualisation, chanting, and goddess blessing rituals with fragrant oils, which opened my heart to deep compassion for myself and others.
The generosity of heart and spirit that you both offered me, will remain with me in my spirit and heart.
I will never forget as long as I live, the experience of the Magdalene chapel, the tangible presence brought through by you both. I felt my true essence of power and compassion at the same time, which has been hard for me for most of my life to balance.
B.B.